Stream Deck is a third-party device that features customizable keys that you can configure to control various aspects of your computer.
To use Stream Deck to control Proclaim:
1. You need Proclaim 3.2 or newer.
To ensure you're running Proclaim 3.2 or newer, expand the Help menu in Proclaim and select About Proclaim. If you see Update available below the Copyright notice, click Download to update to the newest Proclaim version. Learn more about updating Proclaim.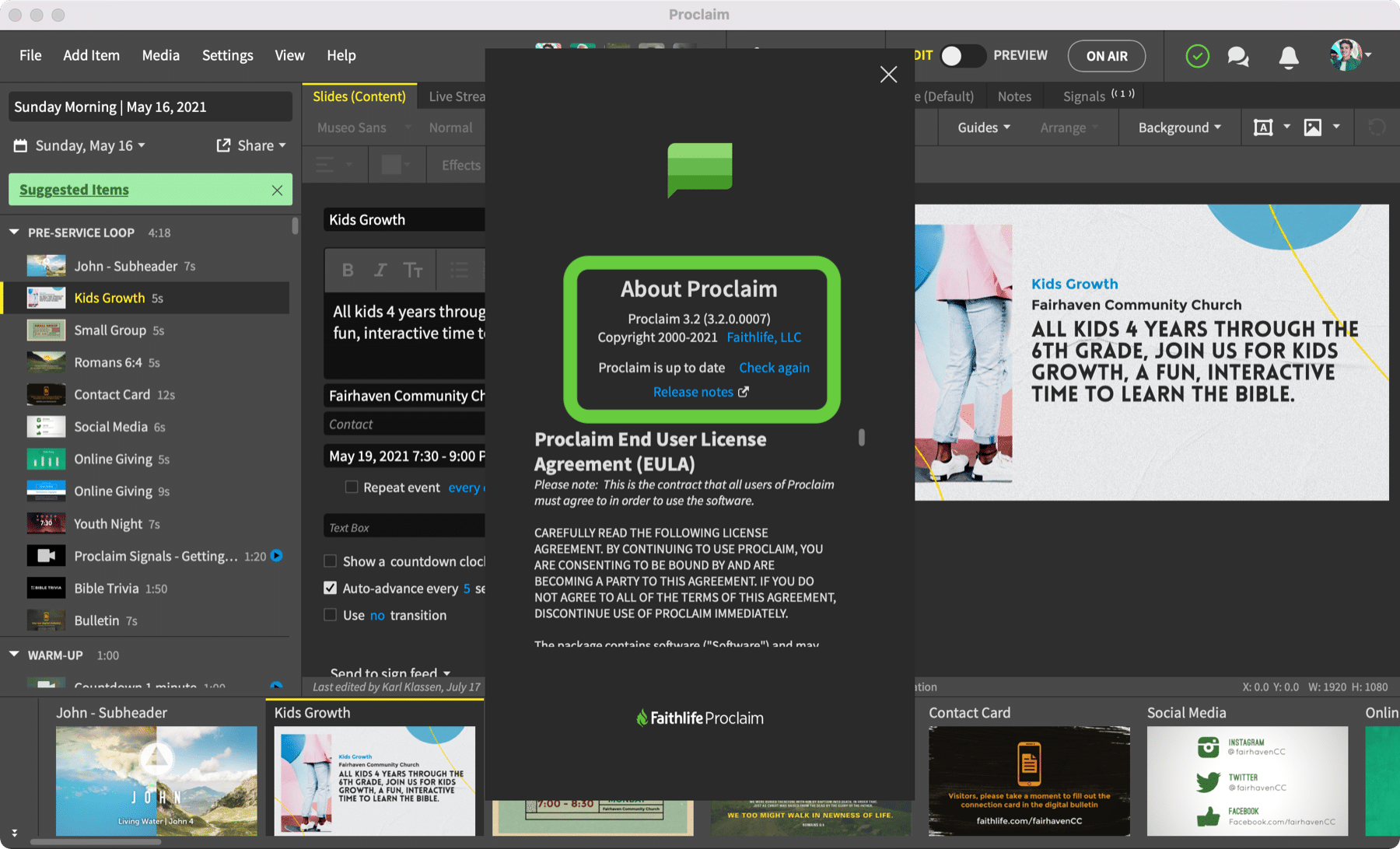 2. Enable local remote.
The Stream Deck uses the same communication path as the Proclaim remote app, so ensure local remote is enabled. Click Settings and choose Remote. Click Enable (if not enabled).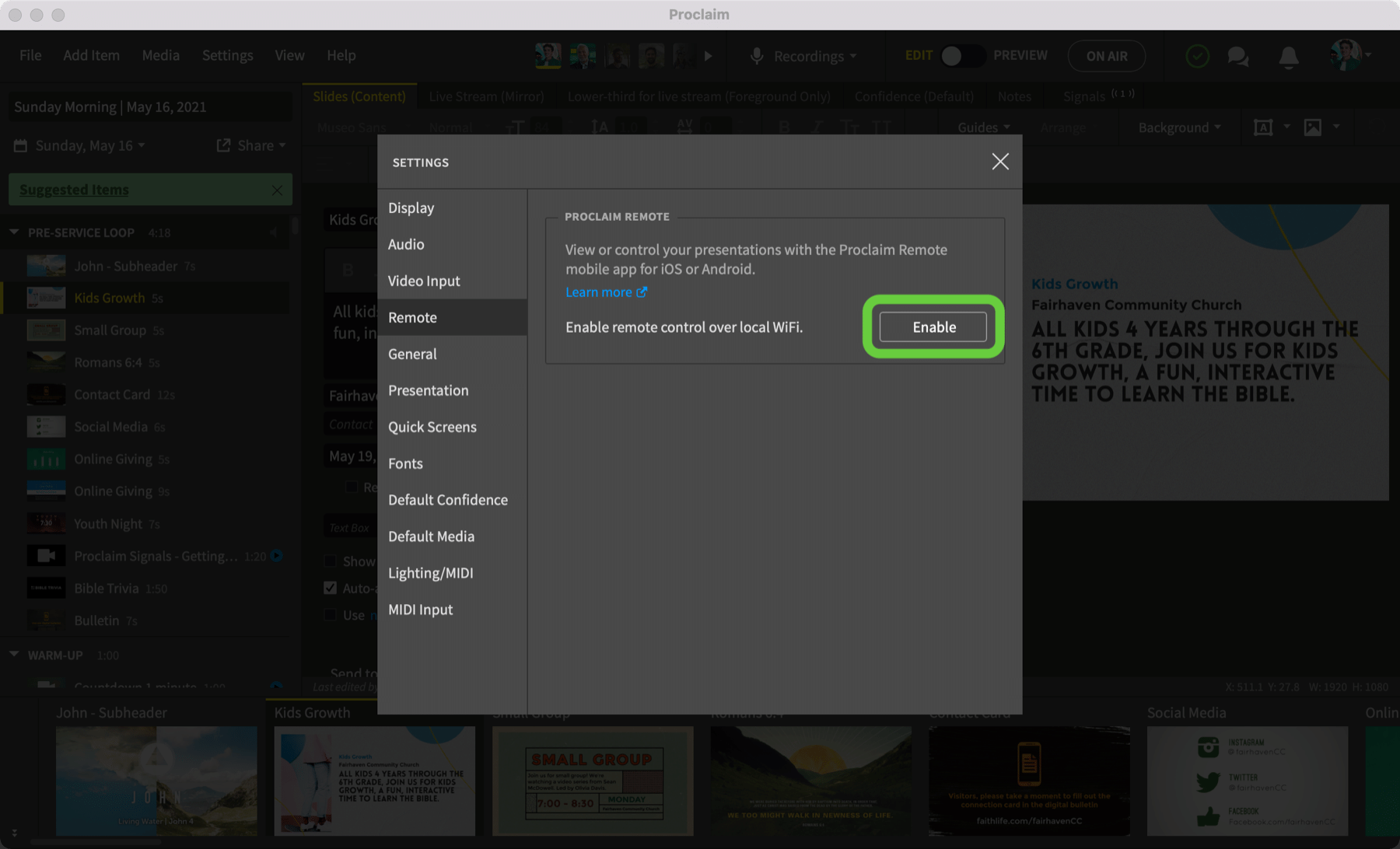 3. Install the Faithlife Proclaim plugin.
You can download and install the Faithlife Proclaim plugin:
4. Set up your button layout.
Once the plugin is installed, begin configuring your button layout. This is done like any other plugin on Stream Deck, begin by dragging actions from the right column onto your Stream Deck.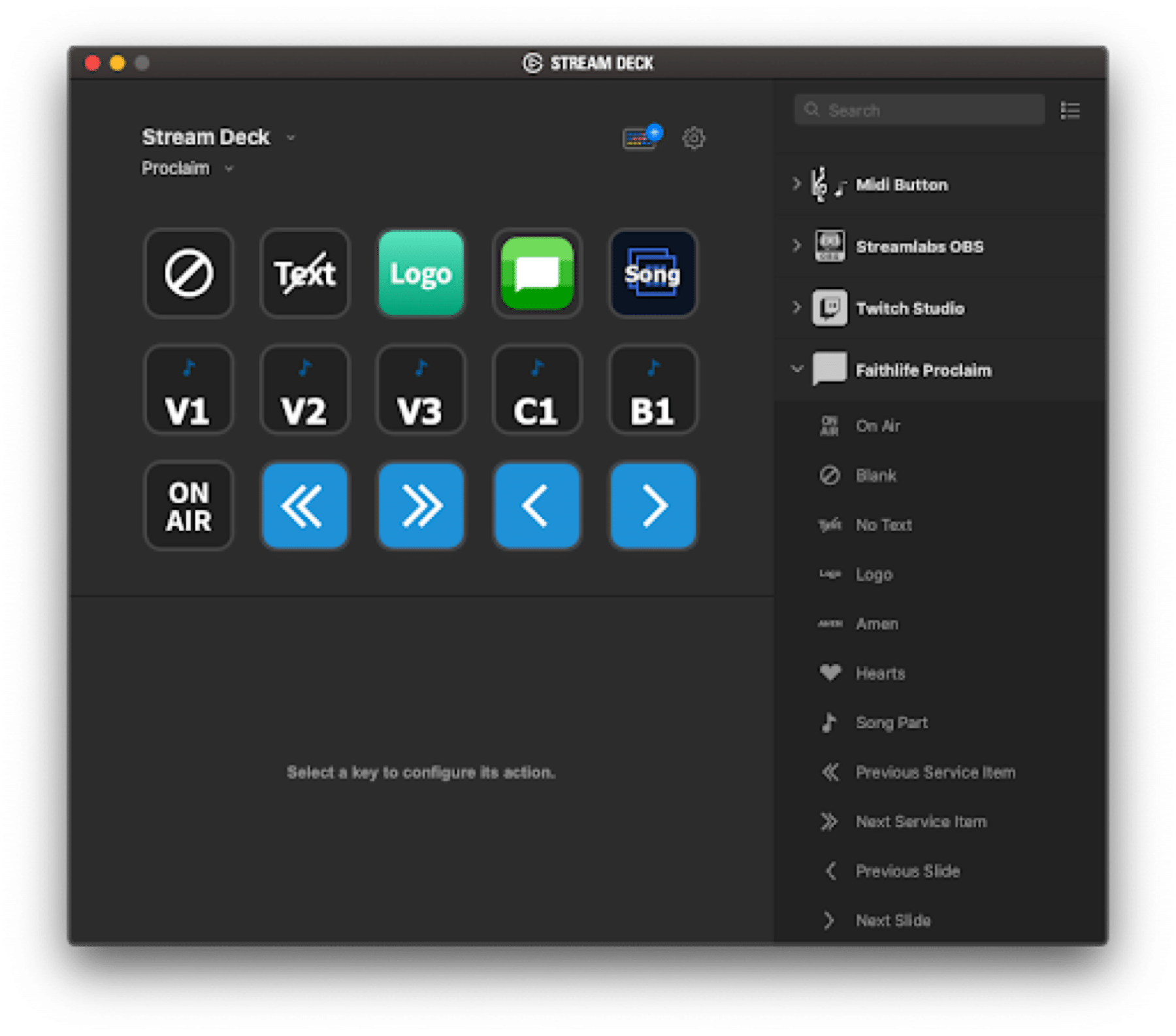 Note: Stream Deck has additional features, such as the ability to launch apps, switch between profiles and more!
Working with Songs (additional customization needed)
Most of Proclaim's actions have no customizable options except for the Song Part action. When you drag in a song part, you can configure which part of the song it control in the property inspector towards the bottom of the Stream Deck. Select which song part and type which numbered part.
For example: If you only have one chorus, you would select chorus and type 1. Repeat this for each song part you wish to control.