You can create a new entry for selected people record fields. Custom entries can be added to all fields containing drop-down boxes within the Personal Details and Faith sections, with the exception of the Campus field.
1. Click People in the Admin panel of your church group.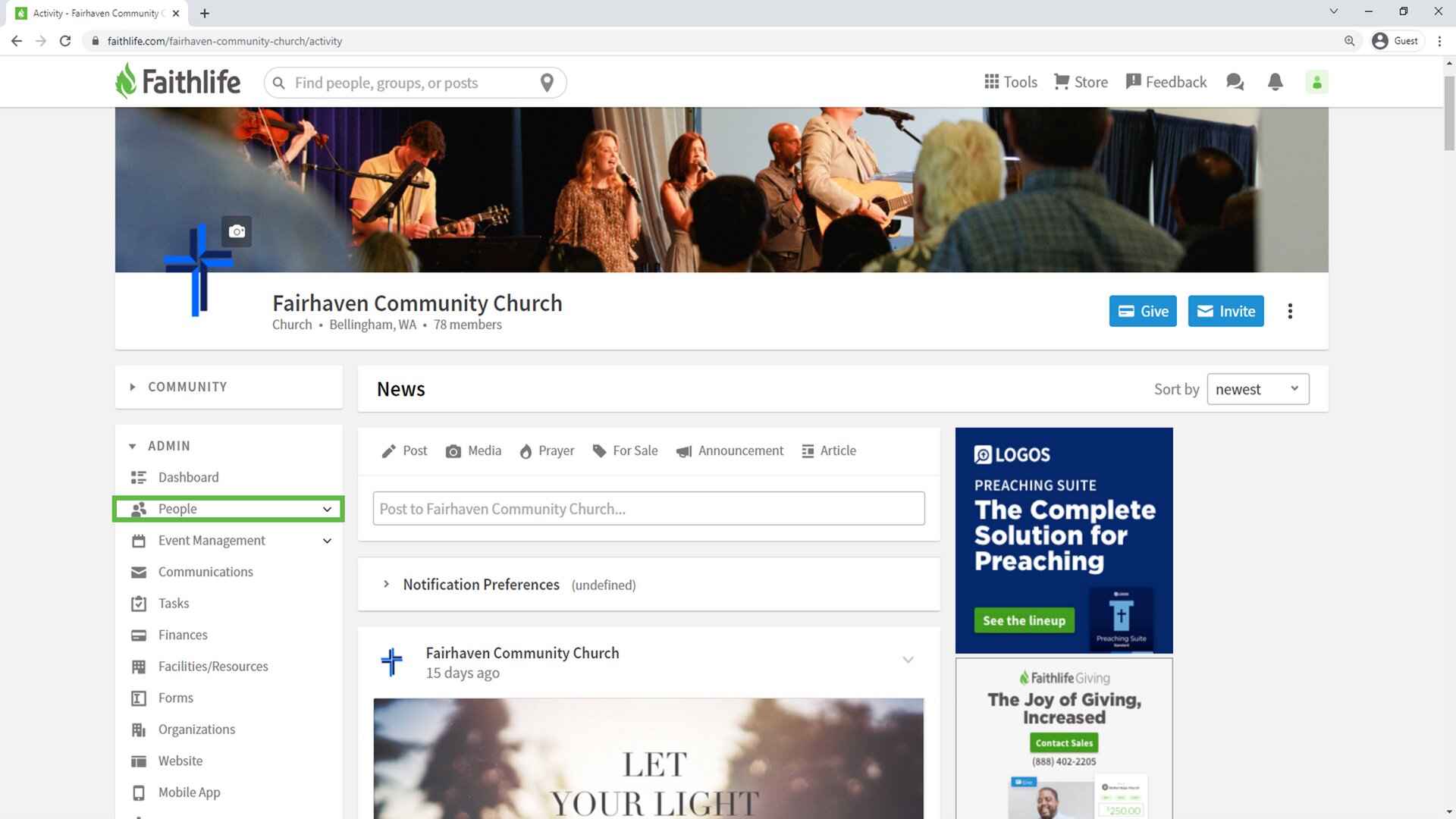 2. On the People page, select a name from the list or enter a name in the search field to open a people record.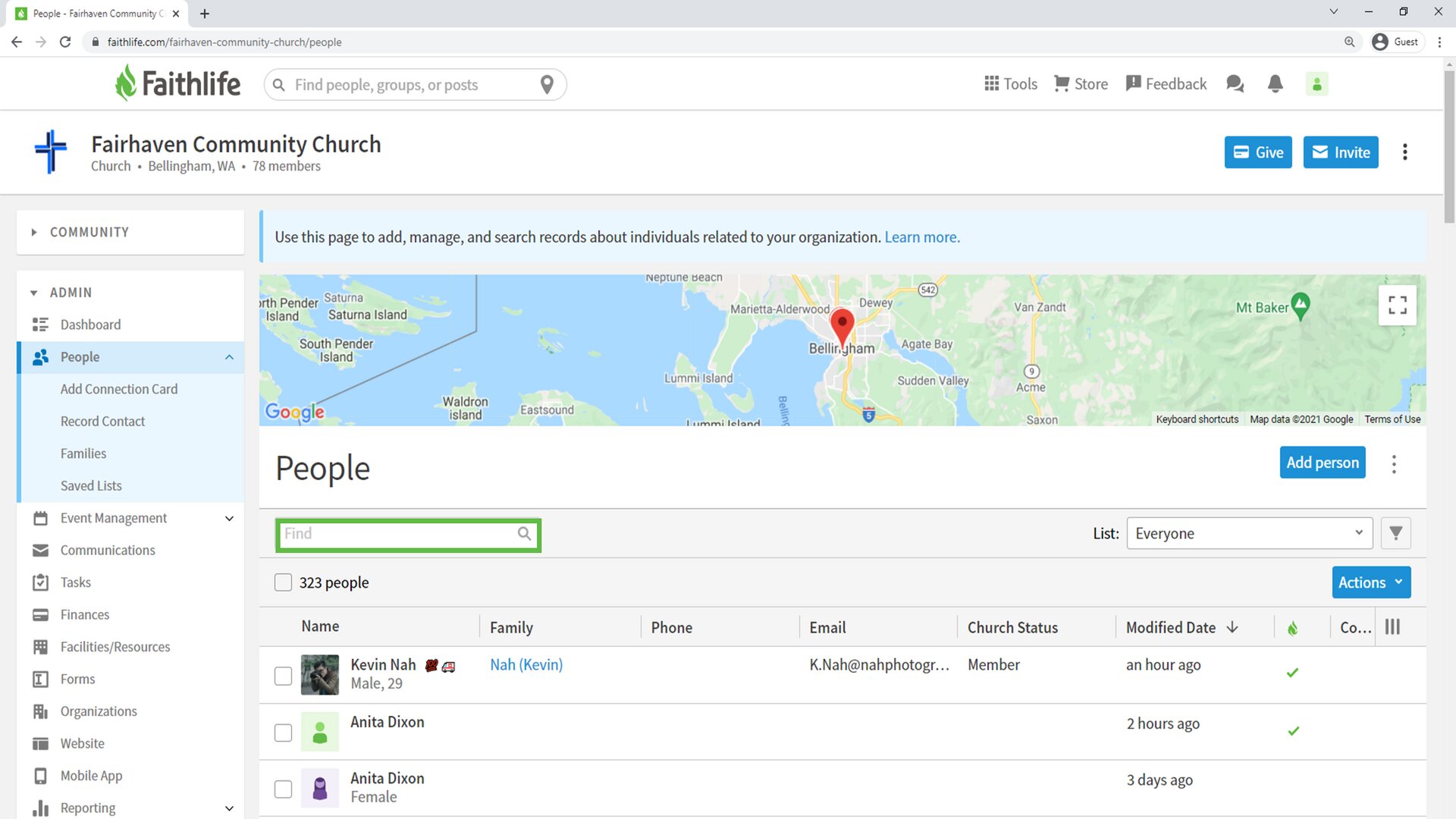 3. Locate the field where you want to add a custom entry. Type the new entry within the field and hit Enter to save your entry.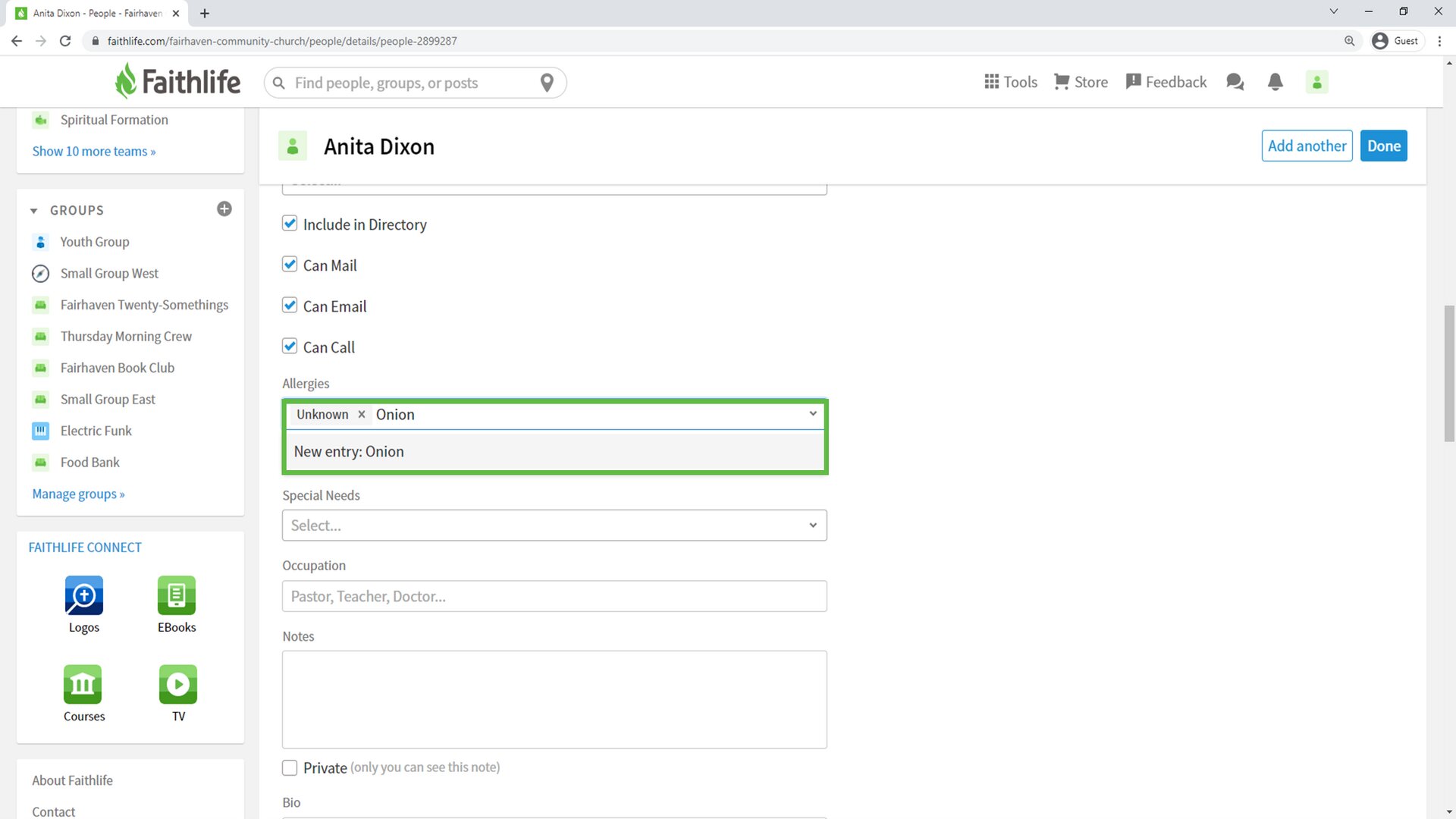 Note: As you type the new entry in the field, you will see the words New entry appear.
A confirmation message appears to indicate that changes to the record have been saved.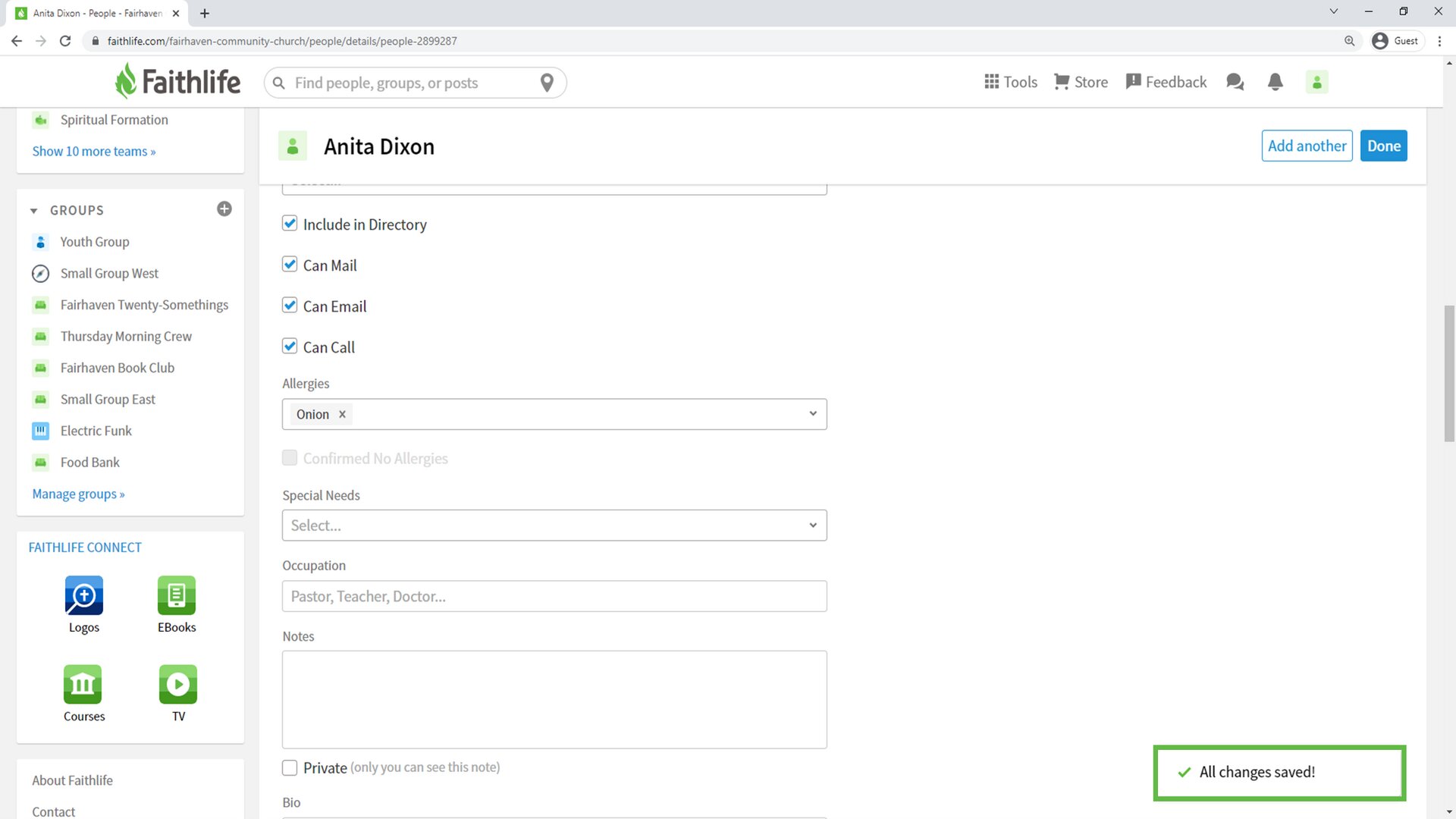 4. Click Done when you have finished all of your updates.