The Christian Family library grants every member of your family gets their own personal copy of Logos. Follow the steps below to login and start studying together:
Step 1: Log in to Faithlife.com and choose your Family Group from the Groups panel.
Family Groups can be identified via a family profile photo or the default family icon.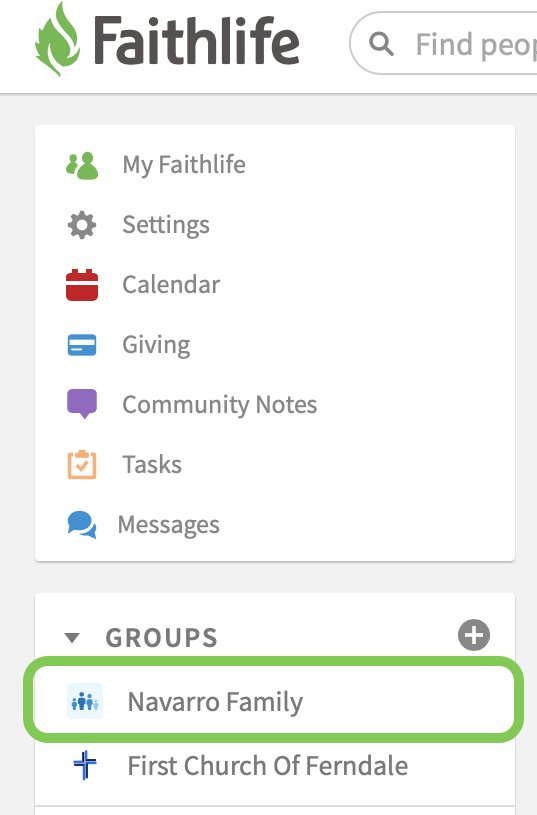 Step 2: Add your family members to your group
Click Invite.

While viewing your church group, click the blue Invite button in the top right.

Choose your invitation level.

By default, you will invite people as Members. To invite people as Followers, Moderators, or Admins, click Members and choose a different Invite as option (depending on your role in the group, not all of these options will be available to you).

Add your family members.

Type to add email addresses and then confirm your choice below in the dropdown.

Finalize and Invite.

Consider adding a personal note to give some context to the invitation, and click Invite.
Step 3: Assign your family members licenses
Once your family members have accepted the invitation to join your family group, navigate to Admin › Settings › Licenses and assign the Christian Family Library license to each member.

Step 4: Accessing the Christian Family Library
Once a license has been assigned, each family member can log in to Logos with their Faithlife.com credentials.
If you'd like some more help learning how to use Logos, check out the Getting Oriented resources.